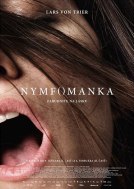 Lars von Trier
122min.
Dánsko
Nemecko
Francúzsko
Belgicko
2013
filmový klub Otáznik – kino Junior Levice
Vstupné: 2,-€ na preukaz FK, 3,50-€ bez preukazu
Azda najočakávanejšia novinka jednej z najväčších súčasných režisérskych osobností – enfant terrible svetového filmu – prinesie poetický i odvážny príbeh jednej ženy, sledujúc ju od detstva až do stredného veku. Film už dlho pred ohlásenou svetovou premiérou vzbudzuje zvedavosť, ale aj kontroverzie pre svoj avizovaný otvorený prístup k sexualite.
Lars von Trier opäť posúva umelecké filmové hranice. Provokatívne, na prvý sviatok vianočný 25. decembra 2013 je naplánovaná svetová premiéra jeho najnovšieho diela a už dnes je známe, že Nymfomanka obsahuje množstvo sexuálne explicitných scén a záberov, ktoré sú síce pre kinodistribúciu neobvykle otvorené, ale rozhodne nie sú samoúčelné. Ide o komplexné dielo, ktoré životný príbeh Joe i ľudskú sexualitu ako takú vyobrazuje z mnohých strán. Okrem Trierovej hereckej múzy Charlotte Gainsbourg sa vo filme objavia aj ďalšie špičkové herecké osobnosti ako Stellan Skarsgard, Shia LaBeouf, Willem Dafoe, Jamie Bell, Udo Kier či dokonca Uma Thurman. Nyfomanka bude niečo vyše štvorhodinovým dielom rozdeleným na dve časti. Pripravovaný film sa bude odohrávať v ôsmich kapitolách: 1. The Compleat Angler / 2. Jerôme / 3. Mrs. H / 4. Delirium / 5. The Little Organ School / 6. The Eastern and the Western Church (The Silent Duck) / 7. The Mirror / 8. The Gun.
Slovenskí diváci ho uvidia medzi prvými, len pár dní po svetovej premiére!
Režisér
LARS VON TRIER 30. 4. 1956, Kodaň, Dánsko. V roku 1983 absolvoval Dánsku filmovú školu. Jeho celovečerný filmový debut Prvok zločinu bol ocenený na MFF v Cannes a v Chicagu. V 90. rokoch sa stal jedným z najúspešnejších európskych režisérov. Z deviatich von Trierových filmov vybraných do súťaže v Cannes boli štyri ocenené hlavnými cenami – Prvok zločinu (1984), Európa (1991), Prelomiť vlny (1996) a Tanečnica v tme (2000), pričom posledný z nich získal Zlatú palmu a Björk Cenu pre najlepšiu herečku. Rovnaké ocenenia získali aj herečky v jeho filmoch Antikrist (2009) a Melancholia (2011). Von Trier je spoločne s Thomasom Vinterbergom spoluautorom koncepcie Dogma 95 (nakrútil podľa nej Idiotov) a tvorcom vyše päťdesiatky reklám, videoklipov a televíznych filmov. Celosvetový úspech mal najmä jeho seriál Kráľovstvo (1994, 1997). Jeho producentská spoločnosť ZENTROPA stojí za desiatkami severských artových i mainstremových filmov.
O filme
Réžia: Lars von Trier
Scenár: Lars von Trier
Kamera: Manuel Alberto Claro
Strih: Molly Malene Stensgaar
Hrajú: Charlotte Gainsbourg, Stellan Skarsgård, Stacy Martin, Shia LaBeouf, Christian Slater, Uma Thurman, Jamie Bell, Willem Dafoe, Udo Kier, Jean-Marc Barr a ďalší.
Ocenenia